We love all weddings; it's a fact. But oftentimes, when it's a wedding professional who gets married, something special happens. Nichole Michel of Coral Pheasant Stationery + Design was kind enough to let us feature her swoon-worthy Rhode Island wedding photographed by Carla Ten Eyck. It is to die for. Every detail is carefully executed, and the stationery was absolutely gorgeous, obviously. With coordination help from Jubilee Events, this bride put together an unforgettable soiree that takes our breath away, and we're super lucky that Jim Altieri of Vintage Cinema captured the entire thing on film. Grab a tissue…
Nichole & Tim Get Married from Jim Altieri on Vimeo.
And don't miss Nichole and Tim's full wedding story on www.eleGALA.com…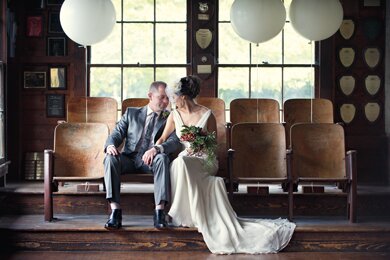 Additional Information
Be sure to check out this bride's gorgeous stationery designs at Coralpheasant.com!
March 13, 2012 | link | More: Real Weddings