If you're looking for an alternative guest book idea that's still somewhat traditional, we've got you covered. Choose any beautiful guest book, like this Handsome Velvet Guestbook from BHLDN, but jazz it up by providing your guests with decorative paper and washi tape. You can cut the paper to all different sizes and use fancy scissors for a pretty edge. Provide directions if you think your guests will be confused, and in the end you'll have a creative little guest book and messages that can be moved around or alternately placed in a wedding album at a later date.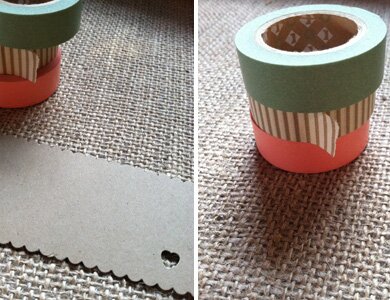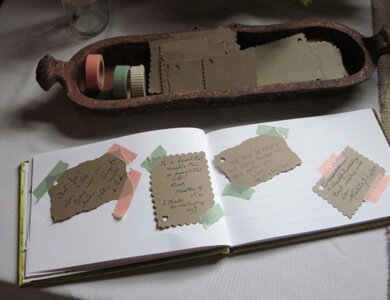 Additional Information
This little DIY project compliments of by emily b. event design!
February 29, 2012 | link | More: Do it Yourself