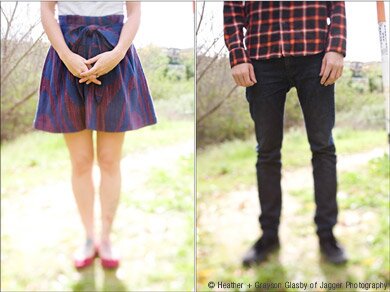 Throw out preconceptions of those tired, dusty engagement photos reminiscent of high-school senior pictures. Today's top wedding photographers have replaced them with edgy and artistic engagement shoots that ooze personal style. Here, we explain why you should think twice before axing it from your to-do list and how to make the most of this fleeting opportunity.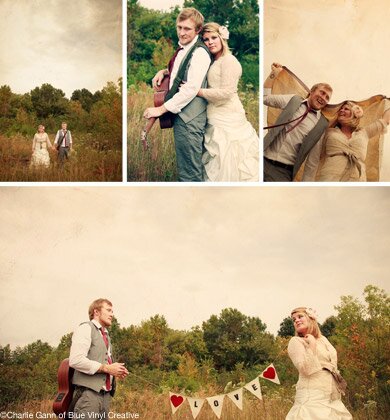 Put Your Best Photo Forward
Not only will the resulting photos be a great addition to your family album, but you're probably also building a wedding website or possibly using an image for your save-the-dates, and you know your folks want to send an announcement for print in the local paper. For any or all of these, you want to look your best. Having professional photos will give everything a finished look.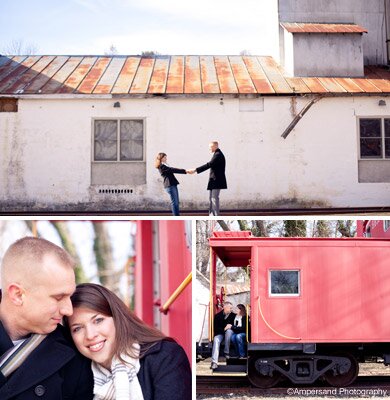 Know Your Ally
For many couples, it's tough to get comfortable and loosen up in front of the lens. Engagement sessions are an excellent time to assess and get to know your wedding photographer, while also giving him or her an intimate glimpse into your style as a couple, an essential step on the road to preserving your best wedding moments on film.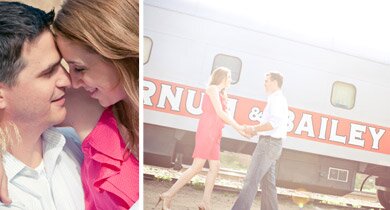 The Best Backdrops
Some photographers will have you meet at their studio, which means that you don't have to worry much about location, but if your photographer is coming to you, you want to be sure to scout the best backdrops. Seek out settings that speak to the overall aesthetic you're going for: If you're going for edgy, look for old, funky buildings and industrial settings like railroad tracks; if you want a more classic, romantic feel, find a field of tall grass or whimsical garden and set up a picnic.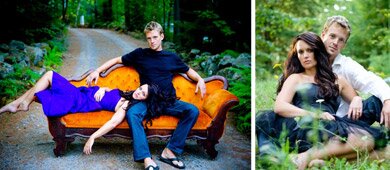 Engagement Ensembles
Coordinated outfits? No. Timeless ensembles? Yes. From casual to formal, it's nice to run the gamut and bring a couple of different outfit options. You don't want to match in his and hers white T-shirts and jeans but you do want to express your personalities through your clothes. Don't be afraid to take some risks with daring colors and dramatic silhouettes, but avoid patterns, plaids, and overly floral garments, as they don't photograph well.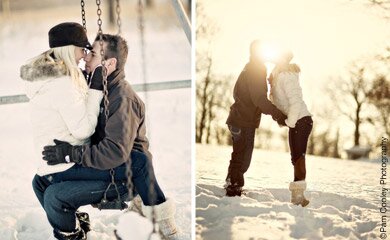 Final Tip
Consider what you love to do together and incorporate props that represent those activities. For example: If you love sharing literature, surround yourselves with books and read to each other while your photographer snaps shots.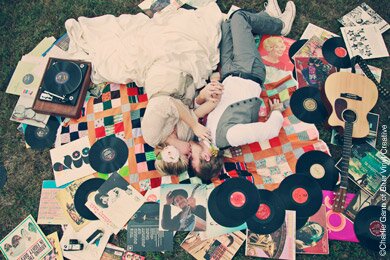 Additional Information
The full article includes more tips and can be viewed in our wedding Ideas & Advice section.
Big thanks to Jagger Photography, Blue Vinyl Creative, Ampersand Photography, Pam Cooley Photography, Hannah Photography, and Claris Photography for providing these gorgeous images.
March 10, 2011 | link | More: Vendors Unveiled