Jen & Josh
East Peoria, Illinois
EastPort Marina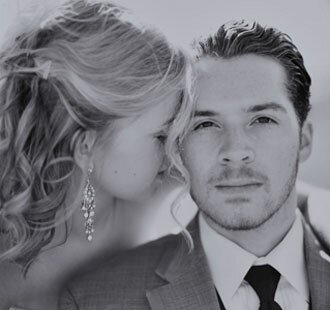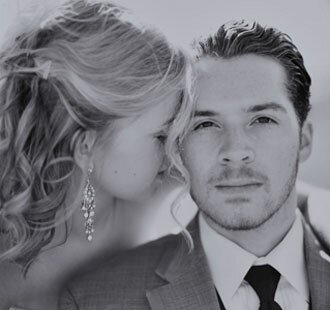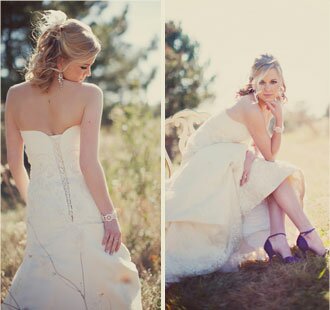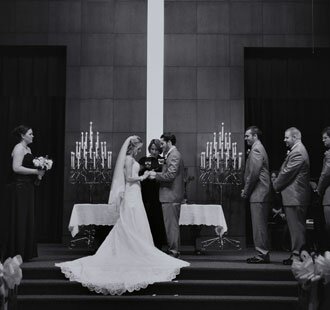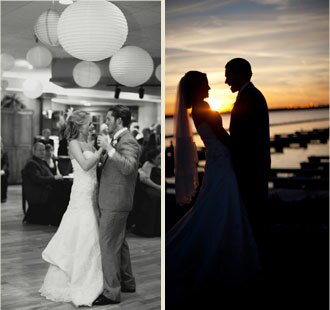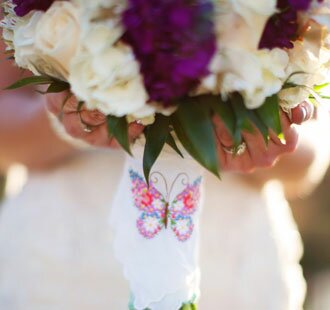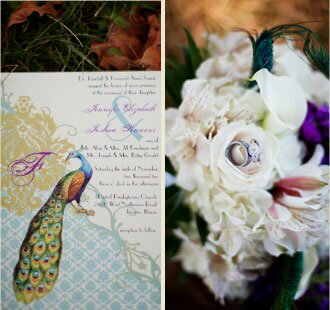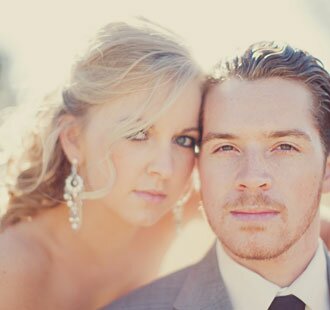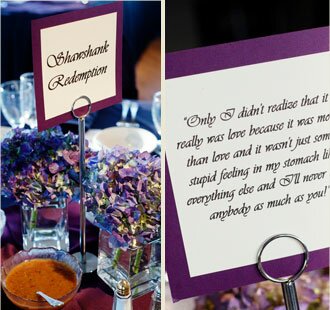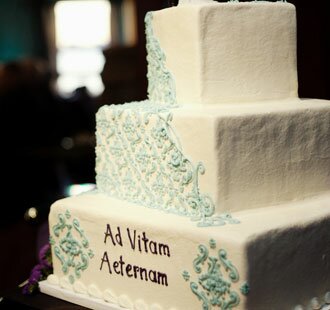 Click on the photos for more details


Just Like in the Movies

The Bride: Jen Friedman
The Groom: Josh Kanner
Date: November 6, 2010
Venue: EastPort Marina (East Peoria, Illinois)

Jen Friendman and Josh Kanner first bonded over a love of cinema while attending Southern Illinois University, but remained just great friends for the better part of a year. "I had a secret crush on him the whole time," admits the bride. After Josh proposed, a June 2009 engagement provided the time needed to plan a movie-themed November wedding in East Peoria, Illinois.

Bridal Attire
The bride chose an A-line Maggie Sottero gown featuring a simple ruched, sweetheart neckline and a delicate lace overlay embroidered with Swarovski crystals. She finished the look with bow-embellished, purple satin, peep-toe pumps.

Ceremony
Jen's father is the pastor of the church she attended throughout childhood. The original building burned in 2006, after which her father helped to rebuild a new structure where the couple exchanged vows on November 6, 2010.

Reception Venue
EastPort Marina's private upstairs room overlooking the Illinois River fit the couple's 150 guests with room to spare, and an outdoor balcony provided views of a gorgeous sunset over the city skyline.

Something Old
Jen's grandmothers each provided the vintage handkerchiefs used to wrap the bridal bouquet. A light green, lace edged cloth could be seen on one side, while an intricately embroidered butterfly could be seen on the other.

Décor
Purple – Jen's favorite color – led to a natural peacock theme found in the feathers tucked into the floral arrangements and an illustration of the bird featured on the invitations.

Bridal Beauty
Identity Salon in Peroia styled Jen's loose blond curls, sweeping them gently away from her face to reveal their ethereal makeup techniques, which gave her soft pink cheeks and bold eyes.

Reception Theme
The dinner tables, named for the couple's favorite films, were marked with simple ivory and purple signs that also featured a quote from the movie. For example: the Big Fish table included the quote, "Sometimes, the only way to catch an uncatchable woman is to offer her a wedding ring."

Wedding Cake
Classic fall flavors took center stage in the three-tiered apple-cinnamon cake. The phrase ad vitam aeternam, which means "for all time" in Latin, was carefully written across the bottom tier. This was also engraved on the inside of Josh's wedding band.
Vendor Resources
Photography:
Pam Cooley Photography
Peoria, IL
309.219.3686
pamcooleyphotos.com
Floral Design:
Beck's Florist
Peoria, IL
309.422.3257
becksflorist.com
Catering:
Barrack's Catering
Central Illinois
309-692-3990
caterinn.com
Wedding Cake:
Trefzgers Bakery
Peoria, IL
309.685.9221
trefzgerbakery.com
Music & Entertainment:
Extreme DJ's and Lighting
Peoria, IL
extremedjsandlighting.com
Bridal Attire:
Maggie Sottero
Country Bridal
Peoria, IL
309.691.5151
Hair & Makeup:
Identity Salon
Peoria, IL
309.686.0747
Facebook